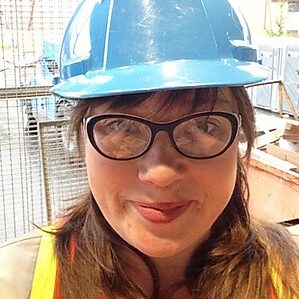 Sarah Asper-Smith established ExhibitAK in 2010 after years of working independently and collaboratively as a curator, exhibit designer, and graphic designer in museums in different parts of Alaska. A lifelong Juneauite, Sarah came back to Alaska after receiving her MFA in Museum Exhibition Planning and Design because she saw a need for Alaskans to help tell Alaskan stories. This has included working on: co-curatorial exhibit development for the Alaska State Museum in Juneau; multiple traveling exhibitions to rural Alaska with the Katirvik Cultural Center; exhibition design and rebranding for the Kodiak History Museum; and the traveling exhibit Illustrating Alaska; Artists Making Children's Books. In addition to her museum exhibition design work, Sarah has written three children's books, Have You Ever Seen a Smack of Jellyfish?, I Would Tuck You In and You Are Home With Me. She and her husband make their home up 100 stairs in downtown Juneau. When she's not cooking a delicious meal or walking the beaches with her dog, she can often be found working at her long dining table.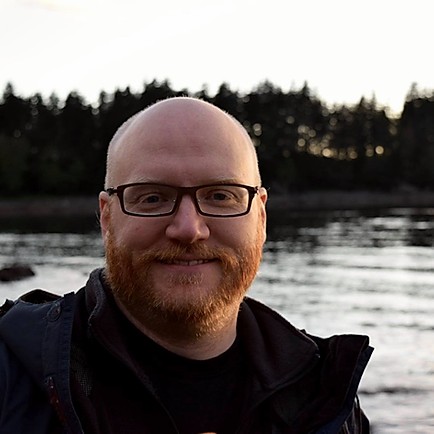 Since co-founding Lucid Reverie, a media design firm in Juneau, Alaska, in 2002, Aaron has managed a diverse array of projects from short animations and websites to augmented reality and multimedia installations. In 2013, he joined ExhibitAK and helps Alaskans around the state — including Nome, Glennallen, Kodiak, and Klukwan — to tell their stories. He also co-founded the Juneau Underground Motion Picture (JUMP) Society, a semiannual festival featuring films made by Alaskans. In addition to filmmaking, Aaron enjoys playing soccer and reading. He won second prize in the Alaskan Whaler category of the World Beard and Moustache Championship in 2009.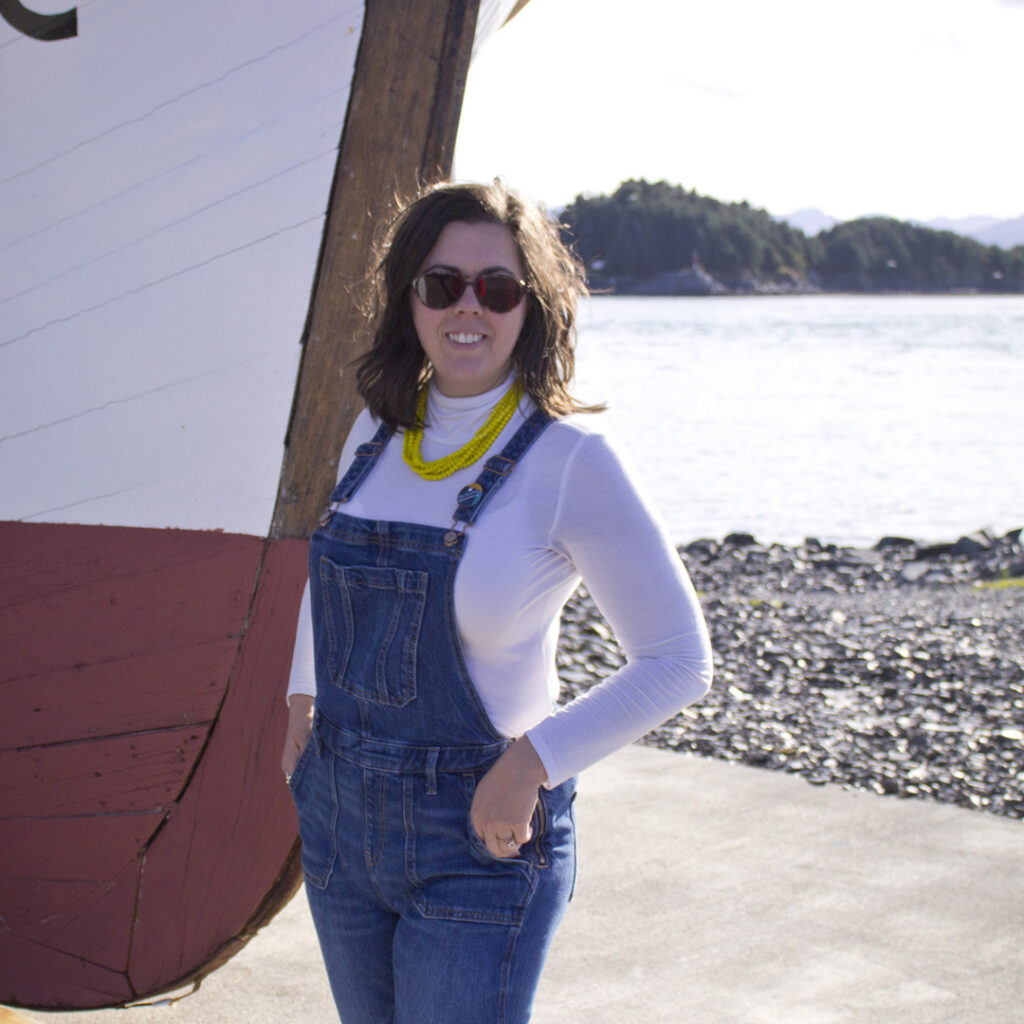 Christine has a BA in Architectural Studies and an MFA in Museum Exhibition Planning and Design. Christine joined the ExhibitAK team in 2014, and she uses her unique background to design and draft three-dimensional community spaces, as well as lead the team with project management. Christine has called Juneau home since 2011, and she is conscious of the special challenges and needs of museums in Alaska. When Christine isn't designing, she is inspired by her hikes and runs, which she uses as a point of departure for her art and photography.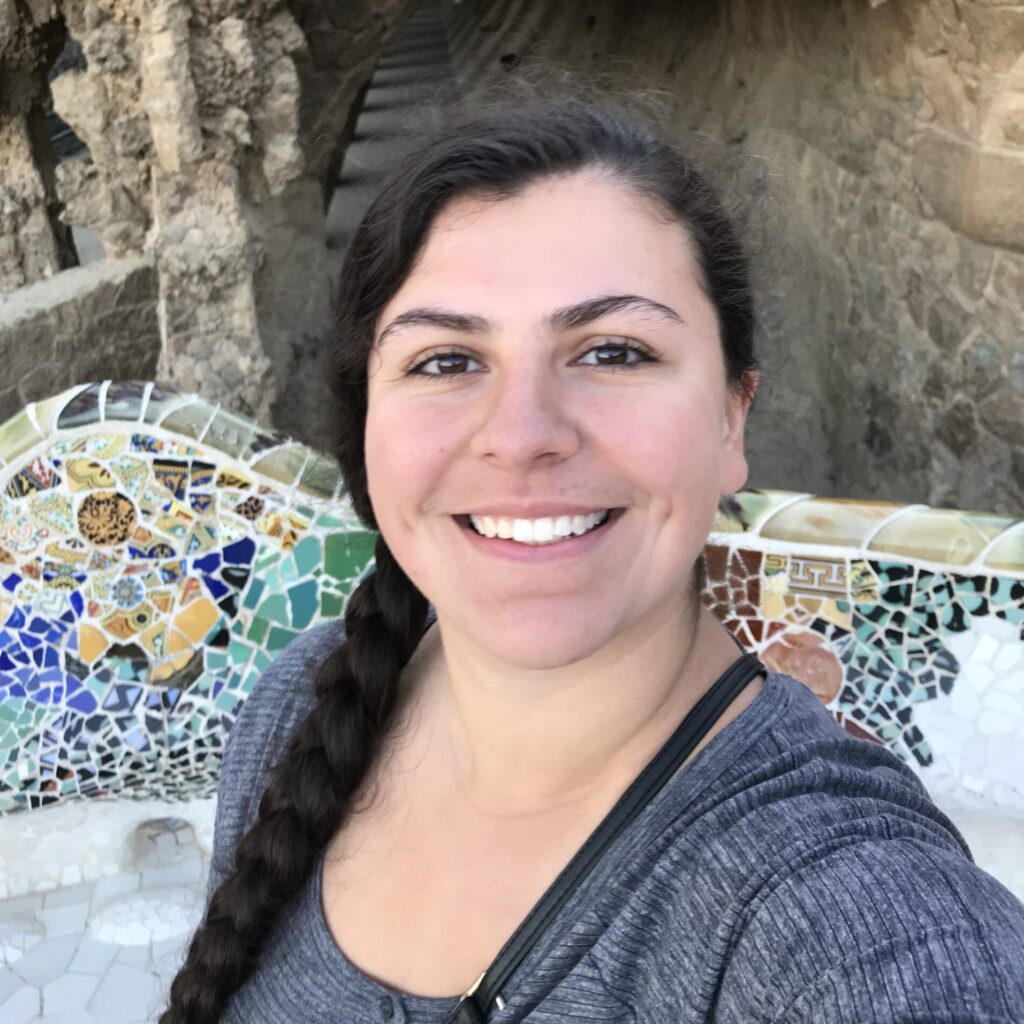 Adriana is a born and raised Alaskan who graduated from the University of Alaska Southeast with a BLA in Anthropology and Biology. She first got interested in museum work as an intern at the Sealaska Heritage Institute and continued to develop her skills at the Alaska State Museum before joining ExhibitAK.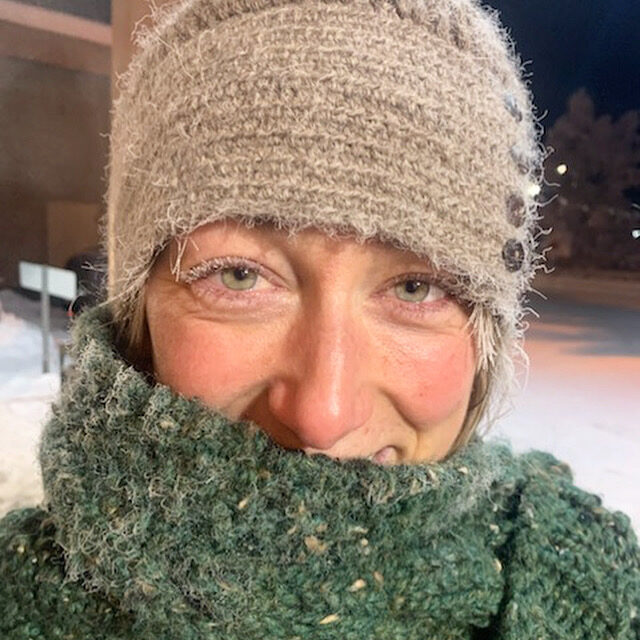 Sarah Harrington is a proud Alaskan Native devoted to the betterment of our communities by thinking BIG and leading from the heart. Sarah's passion for elevating organizational awareness through storytelling has been the key to her success with project management and fund development work. As the Executive Director of the Kodiak History Museum, she leads "the Heart of Kodiak" towards inclusion and accessibility of the the community center including a $750k permanent exhibits and facility upgrade project completed in 2020. Sarah's passion for capacity building began with a key role in the development of the Kodiak Public Library, a $13 million dollar facility opened in December 2013, and work developing endowments for multiple organizations throughout our great state. Sarah holds a BA in Liberal Arts from UAS, a Certificate of Nonprofit Board Consulting, and has completed professional trainings in fund development and executive leadership.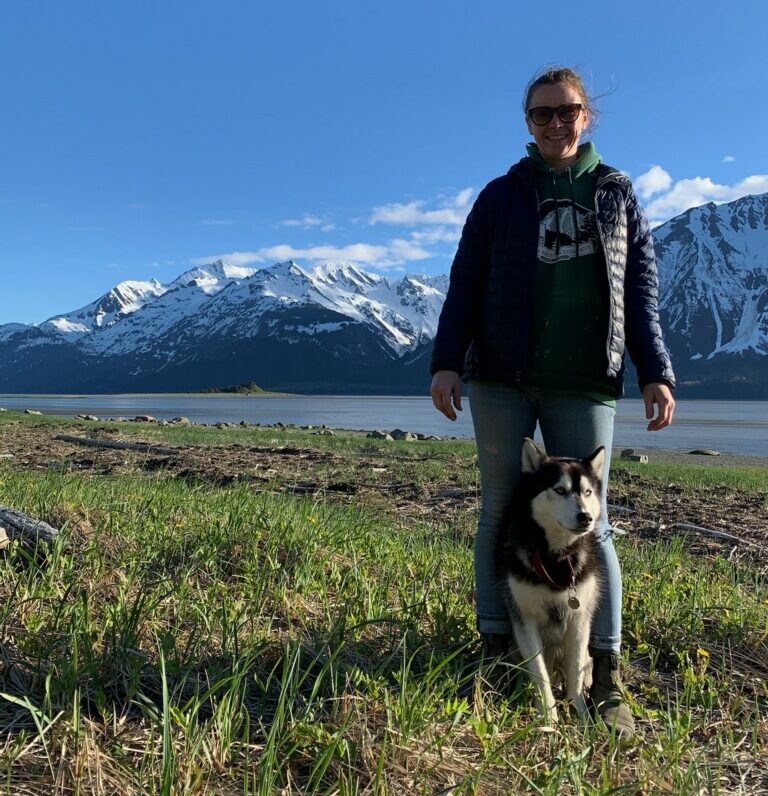 Ariel is a life-long Alaskan, born in Fairbanks, raised in Juneau and now living in Haines. She has spent the last 12 years working mainly as an exhibition fabricator and designer for various museums and cultural centers throughout Alaska and California. Ariel loves the adventure each new project brings and hearing the stories told in them. After a two-year hiatus working for a museum in California, she is very happy to be back in Alaska where she spends her free time working on her dry-cabin homestead, spoiling her husky, and concocting herbal remedies with local plants.